About Soledad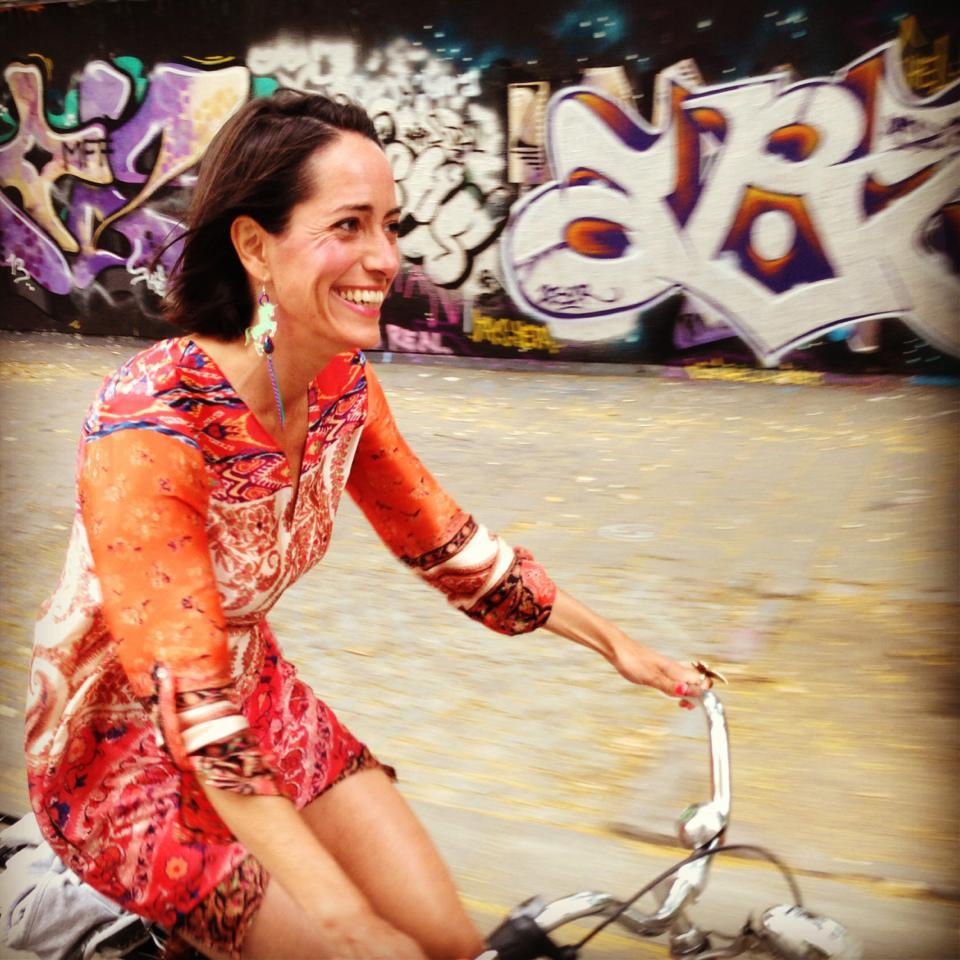 Soledad Piñero Misa successfully combines an inspiring attitude with her skillful approach to individuals and groups in both personal and professional settings. She is praised and a frequently hired lecturer, process manager, facilitator, and a consultant with numerous references. She now runs the facilitation and training agency Part of More
The social enterprise Retoy was co-created for and with children, leading business actors, UNICEF, municipalities and foundations. 
Many activities were developed in Rosenråd, a socio-economically disadvantaged community in Malmö where Soledad grew. Soledad has always honored Rosengråds richness and all the strengths and possibilities the families living there are entitled to. 
Retoy created spaces and activities where children co-exist and experience how fun its is to be environmentally friendly while learning about their rights according to the UN Convention on the Rights of the Child through swapping, creating, playing and sharing toys. During Retoys first years over half a million children in Sweden played with Retoy and over 100 000 toys were swapped at activities. This in turn has saved the environment over 300 tonnes of CO2-emission, compared to if the same number of toys were bought new. In 2016-2017 Swedish Institute selected and included Retoy's activities in a toolkit to be used by Swedish embassies worldwide for spreading awareness and sparking interest for Swedish methods and solutions in the areas of circular consumption, sustainability, and children's rights. As part of this collaboration, Retoy established fruitful partnerships with Swedish embassies in the United States of America, China, and Macedonia.
When Soledad graduated from Reach for Change, she was awarded with a Pippi Longstocking award with the following motivation:
"Pippilotta Viktualia RULLGARDINA Krysmynta Efraimsdotter Långstrump.
För oss är du världens starkaste, som skapar nya galna lekar och aldrig ger upp. Du hittar nya vägar, och tar med dig hästen över axeln om du behöver. Du låter aldrig rullgardinen gå ner – utom möjligen för att återvinna till en ny gardin…Du står orubbligt på barnens sida, gör dem till huvudpersonerna och utgångspunkten. Visar deras självklarar rätt, här och nu. Vi gläds åt att vi nu är en av flera vänner som får vara med och leka. Vi är så himla stolta över dig och allt du har gjort" 
Retoy is being transformed and refined together with new partners and cooperations right now. The activities are paused to come back in new playful forms… 
Previous to funding Retoy, Soledad was chairwoman of the Red Cross Refugee Centre, secretary-general at LSU (National Council of Swedish Youth Organizations) consultant at Enact Sustainable Strategies a director of Youth Against Racism, officer at the governmental Youth Democracy Commission.
Soledad has proudly served as a jury member of the Children's Climate Prize, as a member of Skansens board and Unicef supporter.
Awards 
2013 – Veckans Affärers Social Capitalist of the Year with Retoy
2012 – The Kurage prize
2012 – The Göran Prize
2011 – No. 8 in Shortcut's list of Swedish up-and-comers
2010 – appointed by the government as a Board Member of the Skansen Foundation
2008 – No. 9 of the Veckans Affärers list of the 101 Swedish Super Talents