About Soledad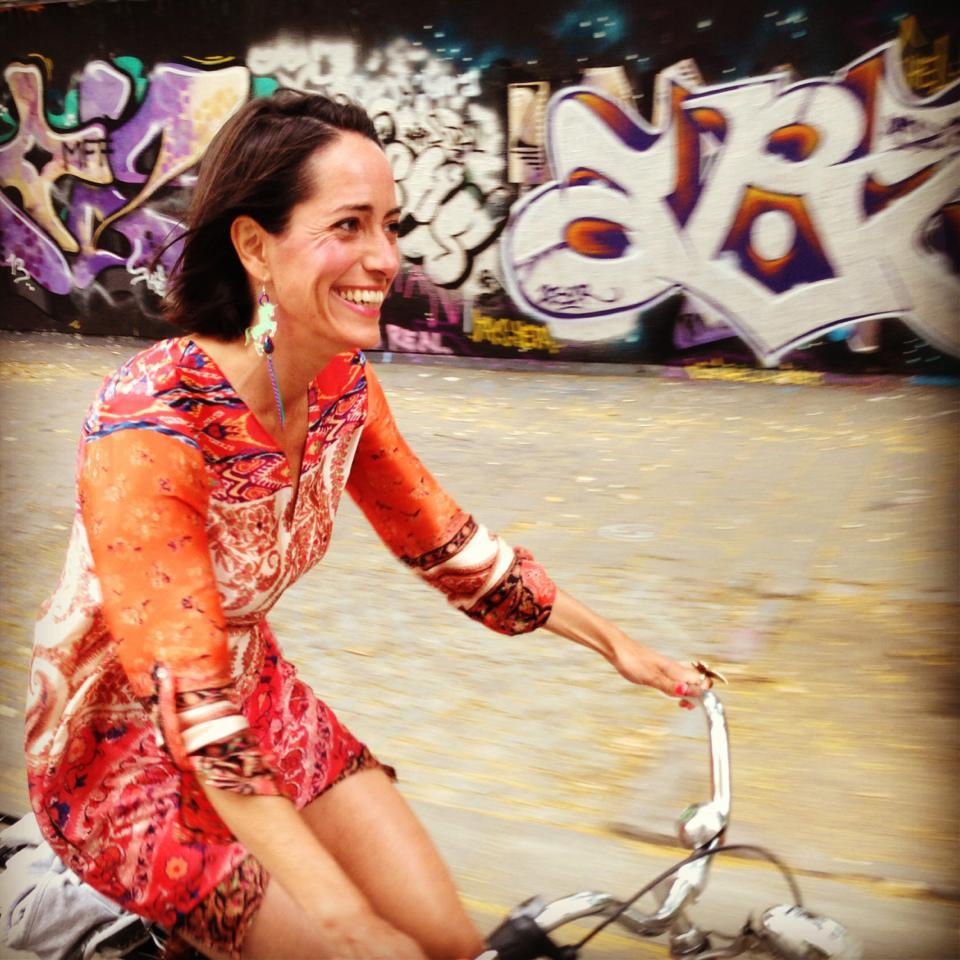 Soledad Piñero Misa has been working with some of the most influential actors in all fields of the society. She possesses unique experience from the world of business, politics, public sector, as well as non-profit organizations.
Soledad successfully combines an inspiring attitude with her skillful approach to individuals and groups in both personal and professional settings. She is praised and a frequently hired lecturer, process manager, facilitator, and a consultant with numerous references from employers such as UNHCR, Sida, Swedish Government Offices, UNICEF, Swedish Institute, Scandia, RFSL, Fairtrade, Volvo, Swedish Teacher's Union, Södertörn College, Equality Ombudsman, Swedbank, Royal Institute of Art (KKH), Anna Lindh's Memorial Fund, Botkyrka Municipality, TCO – Öppna arbetsplatsen, and various political parties. At her most recent commitment as Social Mission Manager for Ben & Jerry's Nordics, she developed the companies valued lead activism through multi stakeholder engagement focusing on supporting grassroots movements that lead progressive systemic change for increased climate justice and Refugee Rights. Read more about Soledad's previous experiences as a process manager and a speaker/facilitator.
In 2010, among thousands of applicants, Soledad was selected to participate in the Kinnevik group's incubator program Reach for Change together with the social enterprise Retoy.
She founded Retoy in Rosengård, a socio-economically disadvantaged community  in Malmö where she grew up (and where the king Zlatan grew up too) and has always wanted to give back to. Retoy creates spaces and activities where children meet and experience the joy of acting in an environmentally sustainable manner and learn about their rights according to the UN Convention on the Rights of the Child through swapping, creating, and giving toys.
Since the start in 2011, over half a million children in Sweden have played with Retoy and over 100 000 toys have been swapped at activities. This in turn has saved the environment over 300 tonnes of CO2-emissions, compared to if the same number of toys were bought new. In 2016-2017 Swedish Institute selected and included Retoy's activities in a toolkit to be used by Swedish embassies worldwide for spreading awareness and sparking interest for Swedish methods and solutions in the areas of circular consumption, sustainability, and children's rights. As part of this collaboration, Retoy established fruitful partnerships with Swedish embassies in the United States of America, China, and Macedonia.
Before Retoy, Soledad was a director of Youth Against Racism, officer at the governmental Youth Democracy Commission, secretary-general at LSU (National Council of Swedish Youth Organizations), chairwoman of the Red Cross Refugee Centre, and a consultant at Enact Sustainable Strategies.
Soledad proudly serves as a jury member of the Children's Climate Prize that she also co-developed. The international prize is awarded to a child (ages 12 to 17) who has done something extraordinary for the climate and environment. She is an active Unicef supporter.
Awards 
2013 – Veckans Affärers Social Capitalist of the Year with Retoy
2012 – The Kurage prize
2012 – The Göran Prize
2011 – No. 8 in Shortcut's list of Swedish up-and-comers
2010 – appointed by the government as a Board Member of the Skansen Foundation
2008 – No. 9 of the Veckans Affärers list of the 101 Swedish Super Talents